Setting Availability Status
New Feature
New in Cwtch 1.12
This functionality may be incomplete and/or dangerous if misused. Please help us to review, and test.
On the conversations pane click the Status icon next to your profile picture.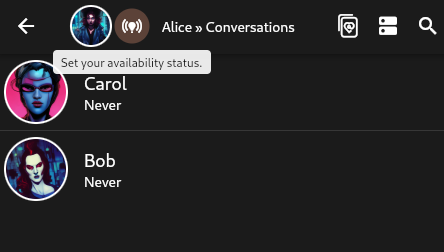 A drop-down menu will appear with various options e.g. Available, Away, and Busy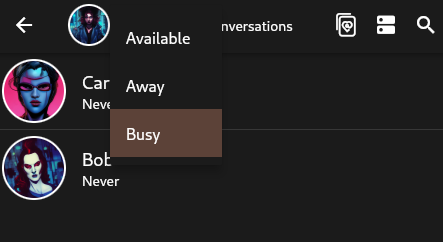 When you select Away or Busy as a status the border of your profile picture will change to reflect the status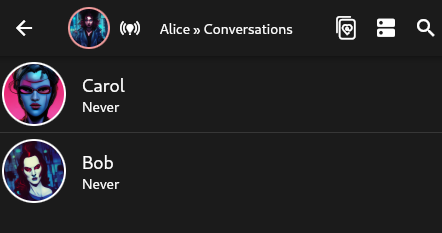 Contacts will see this change reflected in their conversations pane.