Cwtch 1.12 is now available for download!
Cwtch 1.12 is the culmination of the last few months of effort by the Cwtch team, and includes many foundational changes that pave the way for Cwtch Stable including new features like profile attributes, support for new platforms like Tails, and multiple improvements to performance and stability.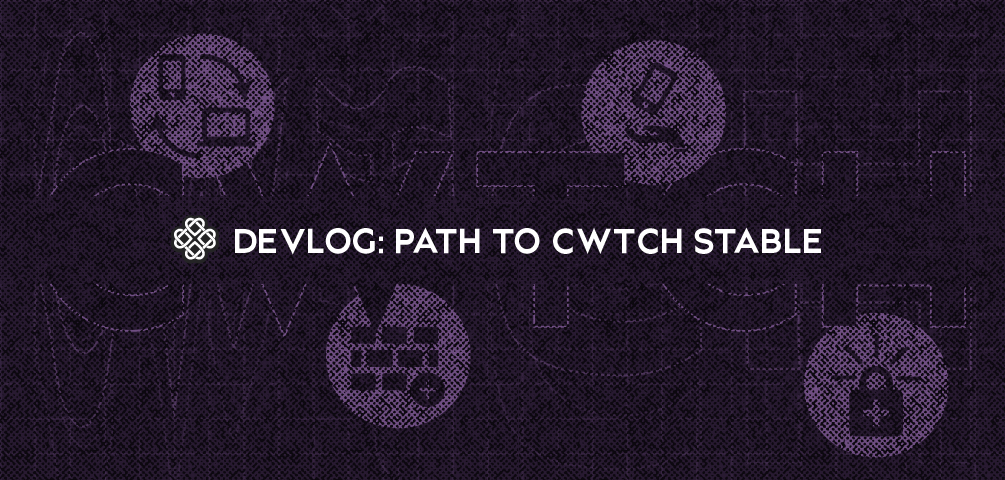 In This Release​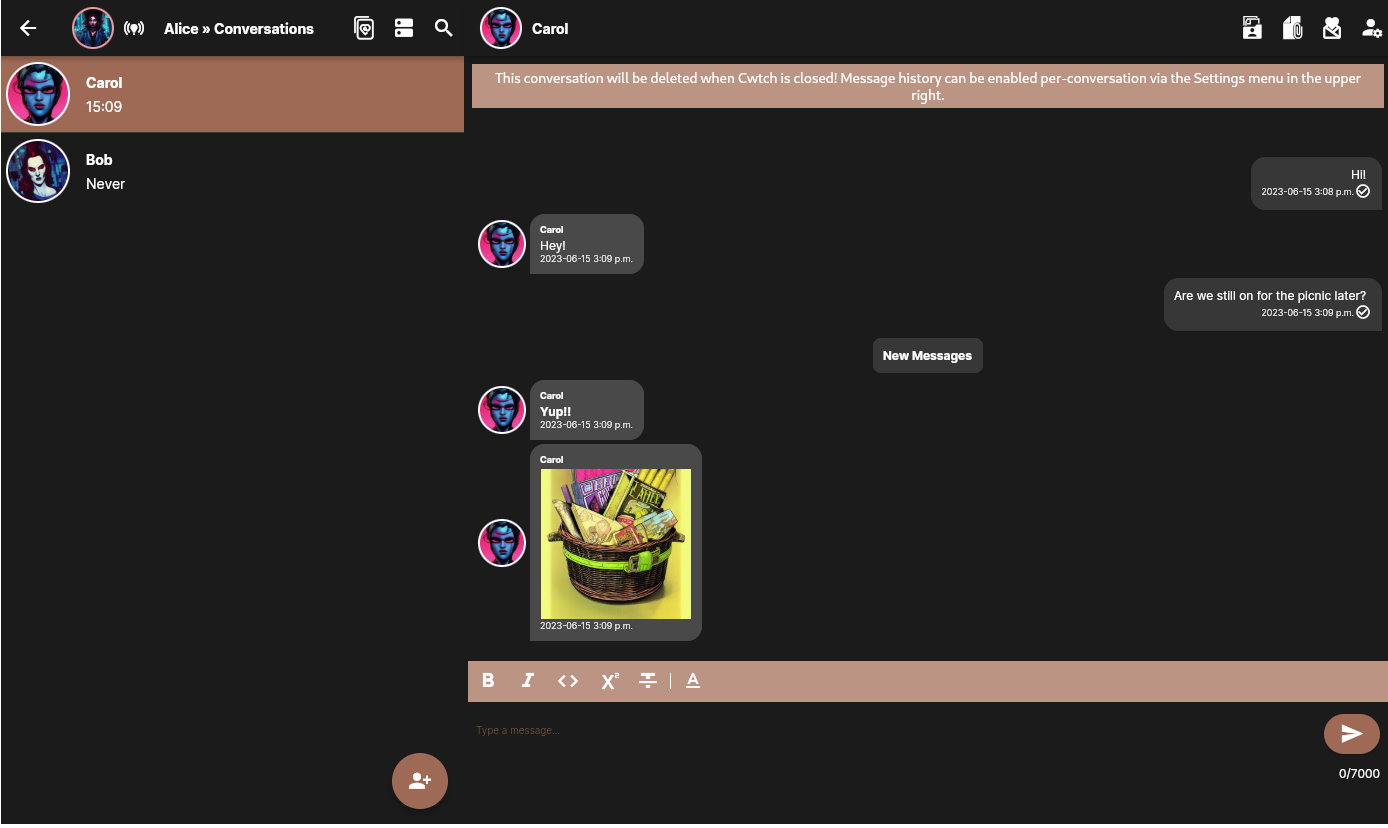 A special thanks to the amazing volunteer translators and testers who made this release possible.
New Features:

Profile Attributes - profiles can now be augmented with additional public information
Availability Status - you can now notify contacts that you are away or busy
Five New Supported Localizations: Japanese, Korean, Slovak, Swahili and Swedish
Support for Tails - adds an OnionGrater configuration and a new CWTCH_TAILS environment variable that enables special Tor behaviour.

Bug Fixes / Improvements:

Based on Flutter 3.10
Inter is now the main UI font
New Font Scaling setting
New Network Management code to better manage Tor on unstable networks
File Sharing Experiment Fixes

Fix performance issues for file bubble
Allow restarting of file shares that have timed out
Fix NPE in FileBubble caused by deleting the underlying file
Move from RetVal to UpdateConversationAttributes to minimze UI thread issues

Updates to Linux install scripts to support more distributions
Add a Retry Peer connection to prioritize connection attempts for certain conversations
Updates to _FlDartProject to allow custom setting of Flutter asset paths

Accessibility / UX:

Full translations for Brazilian Portuguese, Dutch, French, German, Italian, Russian, Polish, Slovak, Spanish, Swahili, Swedish, Turkish, and Welsh
Core translations for Danish (75%), Norwegian (76%), and Romanian (75%)
Partial translations for Japanese (29%), Korean (23%), Luxembourgish (22%), Greek (16%), and Portuguese (6%)
Reproducible Bindings​
Cwtch 1.12 is based on libCwtch version libCwtch-autobindings-2023-06-13-10-50-v0.0.5. The repliqate scripts to reproduce these bindings from source can be found at https://git.openprivacy.ca/cwtch.im/repliqate-scripts/src/branch/main/cwtch-autobindings-v0.0.5
Download the New Version​
You can download Cwtch from https://cwtch.im/download.
Subscribe to our RSS feed, Atom feed, or JSON feed to stay up to date, and get the latest on, all aspects of Cwtch development.
Alternatively we also provide a releases-only RSS feed.
Help us go further!​
We couldn't do what we do without all the wonderful community support we get, from one-off donations to recurring support via Patreon.
If you want to see us move faster on some of these goals and are in a position to, please donate. If you happen to be at a company that wants to do more for the community and this aligns, please consider donating or sponsoring a developer.
Donations of $5 or more can opt to receive stickers as a thank-you gift!
For more information about donating to Open Privacy and claiming a thank you gift please visit the Open Privacy Donate page.