Cwtch 1.11 is now available for download!
Cwtch 1.11 is the culmination of the last few months of effort by the Cwtch team, and includes many foundational changes that pave the way for Cwtch Stable including new reproducible and automatically generated bindings, as well as support for two new languages (Slovak and Korean), in addition to several performance improvements and bug fixes.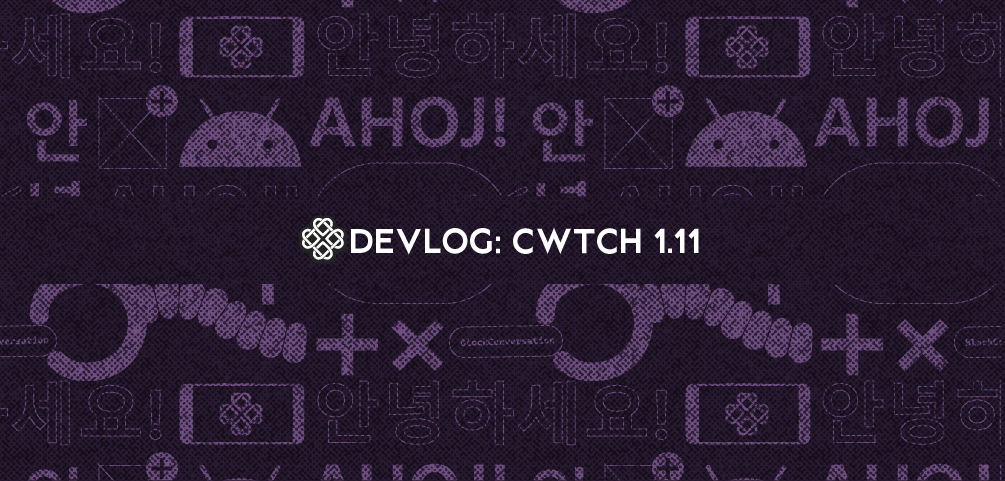 In This Release​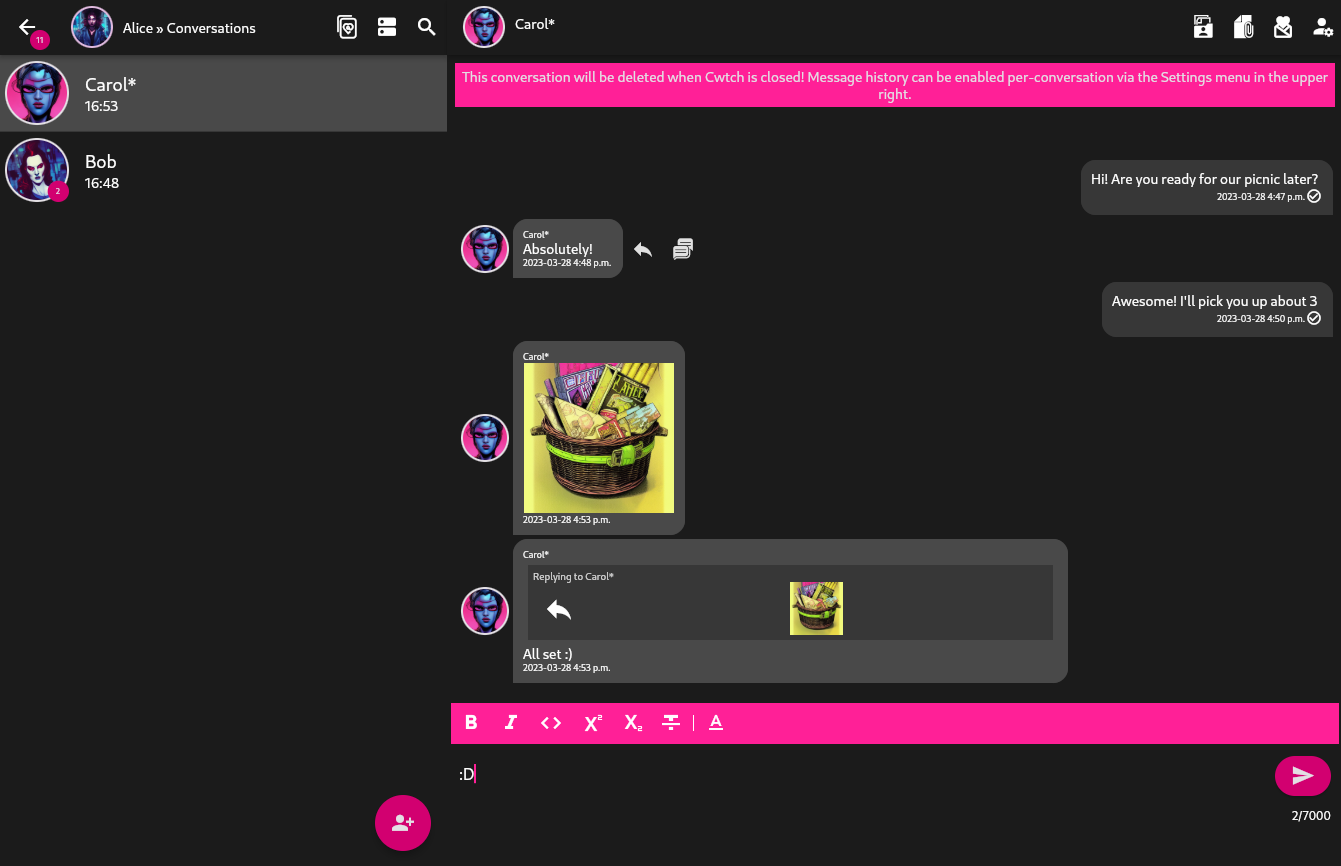 A special thanks to the amazing volunteer translators and testers who made this release possible.
New Features:
Bug Fixes / Improvements:

When preserving a message draft, quoted messages are now also saved
Layout issues caused by pathological unicode are now prevented
Improved performance of message row rendering
Clickable Links: Links in replies are now selectable
Clickable Links: Fixed error when highlighting certain URIs
File Downloading: Fixes for file downloading and exporting on 32bit Android devices
Server Hosting: Fixes for several layout issues
Build pipeline now runs automated UI tests
Fix issues caused by scrollbar controller overriding
Initial support for the Blodeuwedd Assistant (currently compile-time disabled)
Cwtch Library:

Ported File Downloading and Image Previews experiments into Cwtch

Accessibility / UX:

Full translations for Brazilian Portuguese, Dutch, French, German, Italian, Russian, Polish, Spanish, Turkish, and Welsh
Core translations for Danish (75%), Norwegian (76%), and Romanian (75%)
Partial translations for Luxembourgish (22%), Greek (16%), and Portuguese (6%)
Reproducible Bindings​
Cwtch 1.11 is based on libCwtch version 2023-03-16-15-07-v0.0.3-1-g50c853a. The repliqate scripts to reproduce these bindings from source can be found at https://git.openprivacy.ca/cwtch.im/repliqate-scripts/src/branch/main/cwtch-autobindings-v0.0.3-1-g50c853a
Download the New Version​
You can download Cwtch from https://cwtch.im/download.
Subscribe to our RSS feed, Atom feed, or JSON feed to stay up to date, and get the latest on, all aspects of Cwtch development.
Alternatively we also provide a releases-only RSS feed.
Help us go further!​
We couldn't do what we do without all the wonderful community support we get, from one-off donations to recurring support via Patreon.
If you want to see us move faster on some of these goals and are in a position to, please donate. If you happen to be at a company that wants to do more for the community and this aligns, please consider donating or sponsoring a developer.
Donations of $5 or more can opt to receive stickers as a thank-you gift!
For more information about donating to Open Privacy and claiming a thank you gift please visit the Open Privacy Donate page.